Who Won the Blade Show West?
It's one of the most respected knife shows in the world …
… and the awards bestowed there are widely recognized as a symbol of excellence in the knife industry, making WE Knife Co., Ltd's victories all the more impressive. WE Knife Co., Ltd is proud to announce that it has won two prestigious awards at the recent Blade Show West in October 2022. The company's Nitro Mini folding pocket knife, designed by Peter Carey, was honored with the "Best Factory Folder" and "Best in Show Factory" awards.
The Shakan folding pocket knife, an in house design, was awarded the "Best Factory EDC Knife" title.
These awards are a testament to WE Knife Co., Ltd's commitment to producing high-quality knives that meet the needs of knife enthusiasts and everyday carry users alike. The Nitro Mini, with its sleek design and precision craftsmanship, is a standout among factory folders, while the Shakan's clean lines and slim profile make it the perfect choice for everyday carry. Both of these top-quality, award-winning blades are available for purchase right now … just click here to find the award-winning We Knife Co. blade of your dreams!
And for one more day, you can enter to win one with our …
It's our biggest giveaway yet … 12 daily winners and one grand prize winner … with $50K of guns & gear at stake!
Get ready to make this $50,000 Giveaway filled with guns, gear and apparel all yours, because we have partnered with our friends at GunsAmerica for the most amazing giveaway yet!
With daily giveaways, you'll get 12 chances to win over $24,000 in total prizes. But it's not over yet – enter the Grand Prize giveaway for your chance to win over $26,000 in total prizes. Add to your armory, go on a hunt or simply brag to your friends about all your new toys. Whatever your reason is for wanting this legendary giveaway, it can be all yours.
You'd be hard pressed to find a giveaway with this many world class brands all in one. You deserve it!
Here's what you could win today!
VALUED AT OVER $2,572!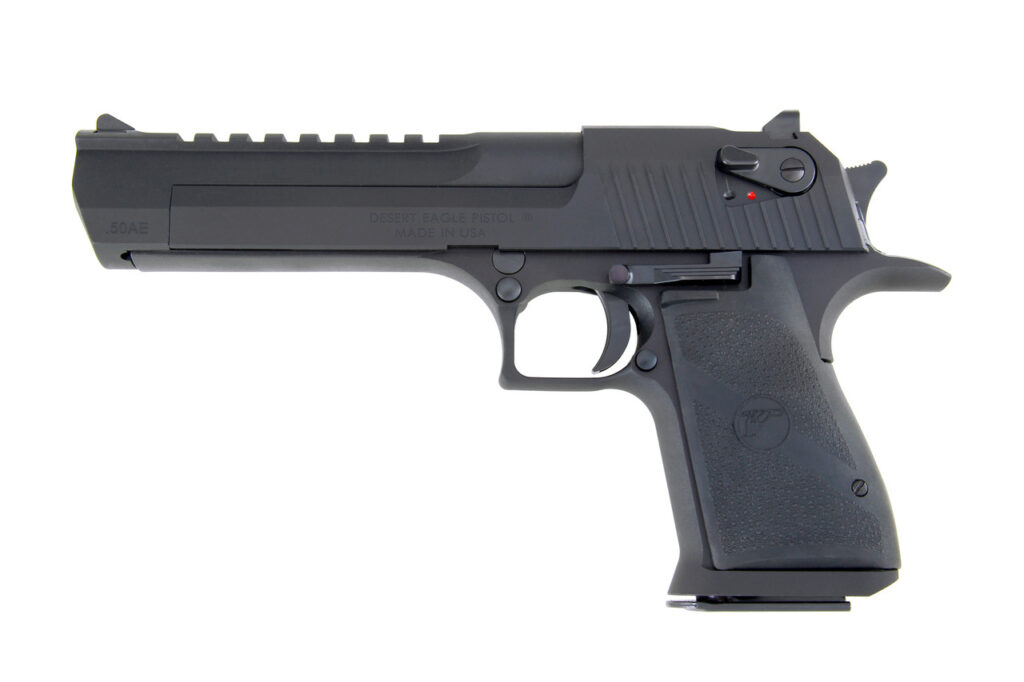 Magnum Research
Desert Eagle .50 AE, Black
After 25 years of being accessorized, customized and re-imagined in countless movies, television shows and video games, the Desert Eagle® Pistol has emerged as a pop-culture icon. You can customize your Desert Eagle Pistol with a variety of impressive finishes to add your own distinctive twist to this timeless firearm.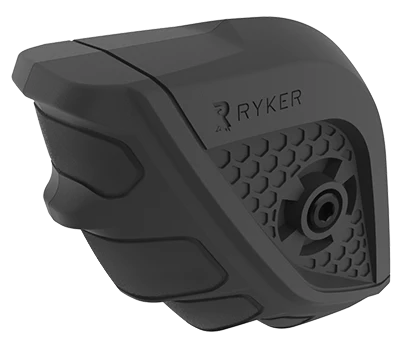 Ryker
RYKER GRIP™
The Ryker Grip™ is the first in a new class of side mounted, forward supports. The Ryker Grip is an innovative, patent-pending, biomechanically optimized shooting method that has been proven on the battle field and on the range. By offsetting the operator's support hand, Ryker Grip enables the shooter to engage targets faster and move naturally.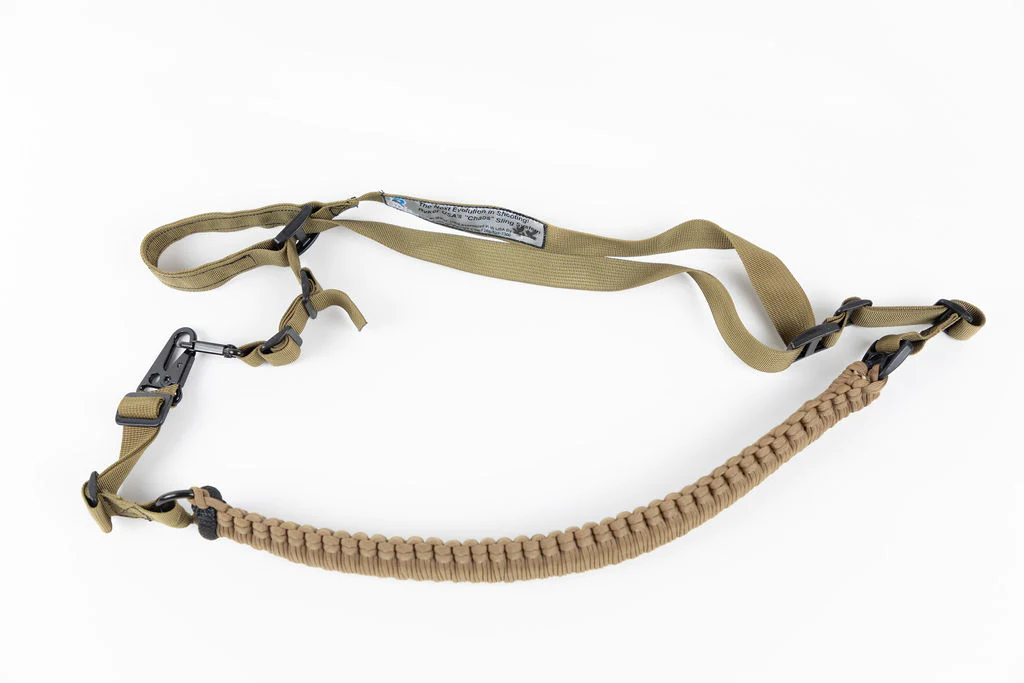 Ryker
Ryker Sling
The Ryker Sling is designed to enhance the experience of your Ryker Grip.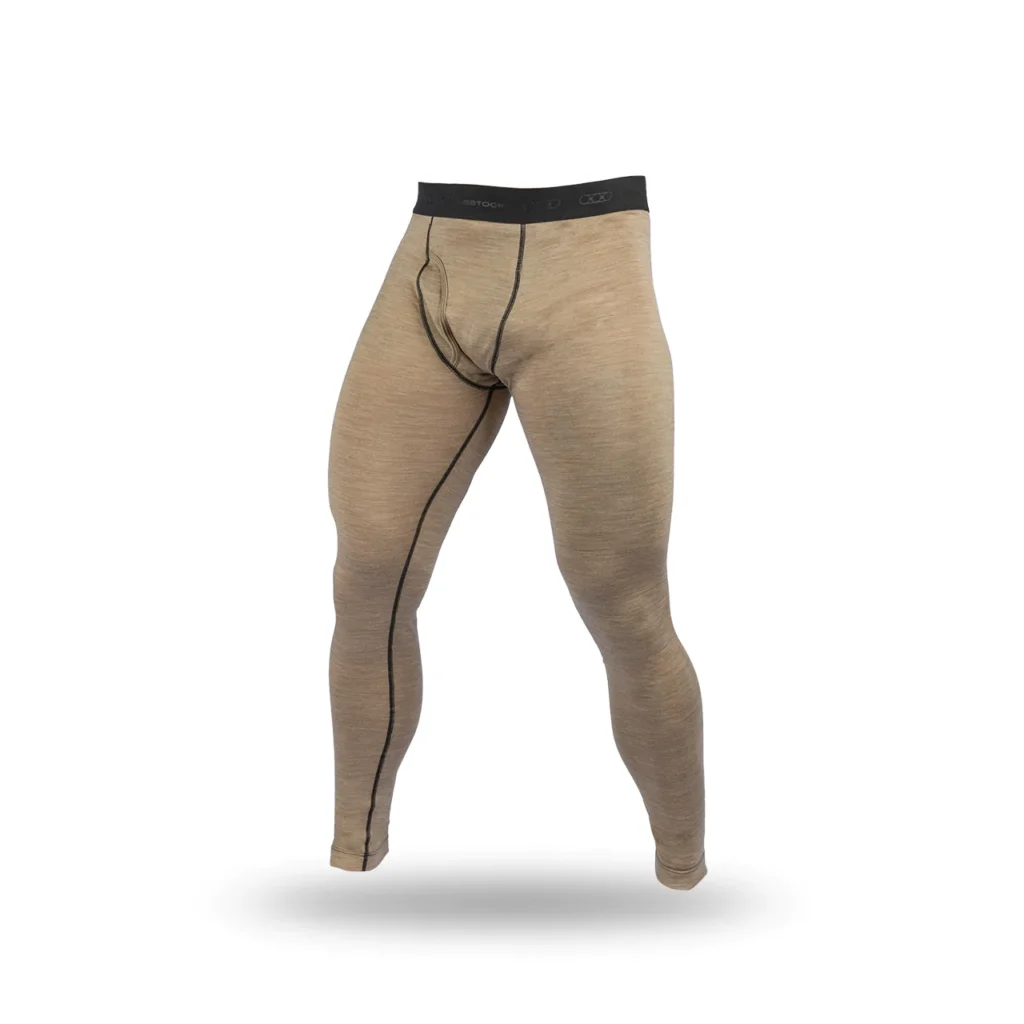 Eberlestock
Selway Merino Baselayer Pant
Our proprietary Merino Wool synthetic blend combines the moisture-wicking and antimicrobial properties of wool and adds enhanced durability and dries quickly.
The lightweight blend additionally offers an excellent warmth-to-weight ratio and soft next-to-skin feel. Flatlock seams and a front fly pouch provide all day support and comfort.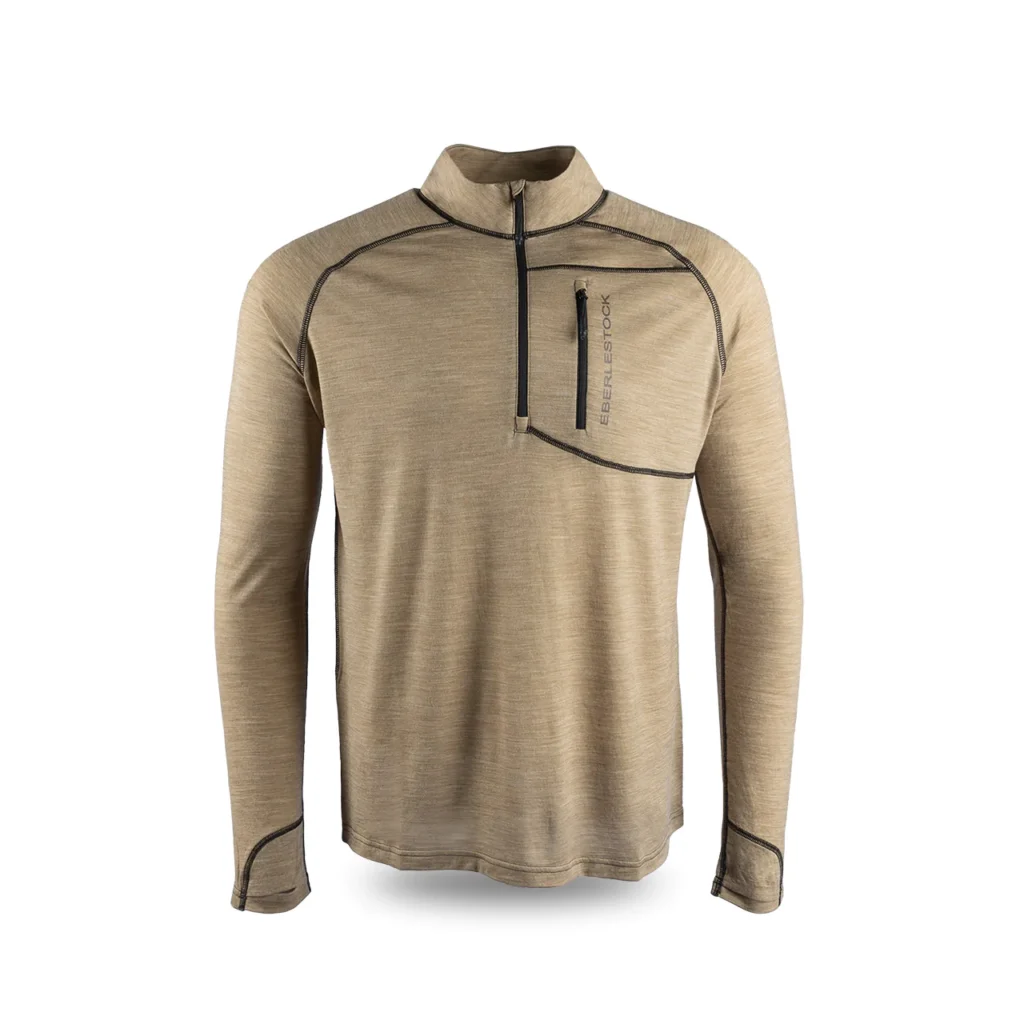 Eberlestock
Selway Merino Quarter Zip Baselayer
Our proprietary Merino Wool synthetic blend combines the moisture-wicking and antimicrobial properties of wool and adds quick-drying, enhanced durability. The lightweight blend offers an excellent warmth-to-weight ratio and soft next-to-skin feel. Flatlock seams and a drop tail provide all day fitted comfort. Thumbhole cuffs and a UPF30+ rating offer excellent protection from the elements.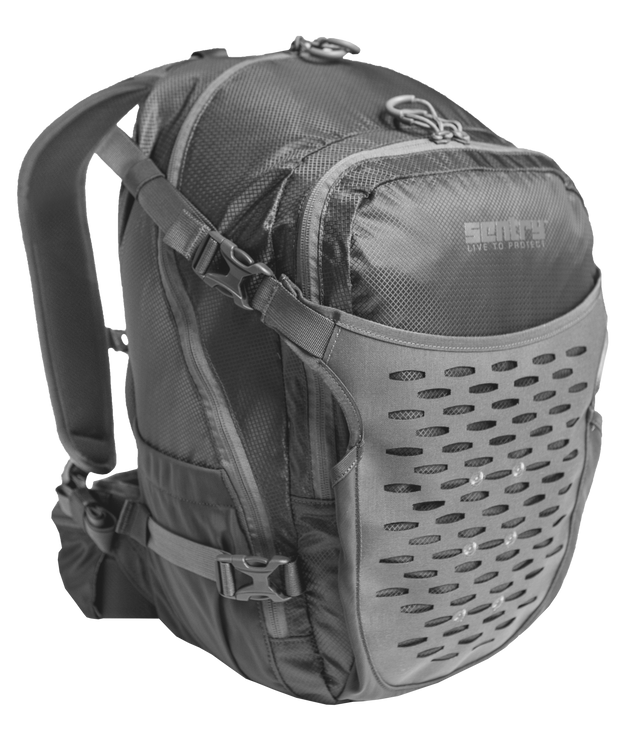 Sentry Products Group
Barrage Pack
The SENTRY Barrage backpack supports multi-day or light travel where weight is a concern. Regardless of your destination, the Barrage will be your go to pack. This pack features a 33 liter capacity with built in sleeves for both laptop and hydration. Made from lightweight 100 Denier Ripstop Nylon the Barrage incorporates a foam back panel with 3D mesh for ultimate comfort and breathability, and a removable waist belt to balance loads. The front 1082™ panel stuff pocket has adjustable compression straps so you can store your helmet or other items when not in use. The panel on the front and along the shoulder straps features SENTRY's patented 1082™ mounting array giving you complete control over where you want to attach pouches or accessories. This pack also features a slide adjustable sternum strap and looped pull tabs on the zippers.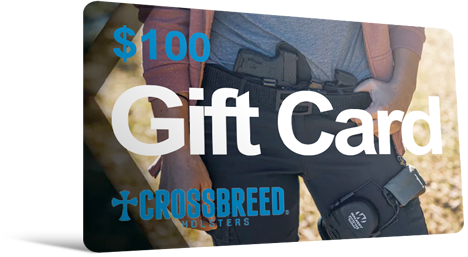 Crossbreed Holsters
Crossbreed Gift Card
Use this gift card to go shopping at Crossbreedholsters.com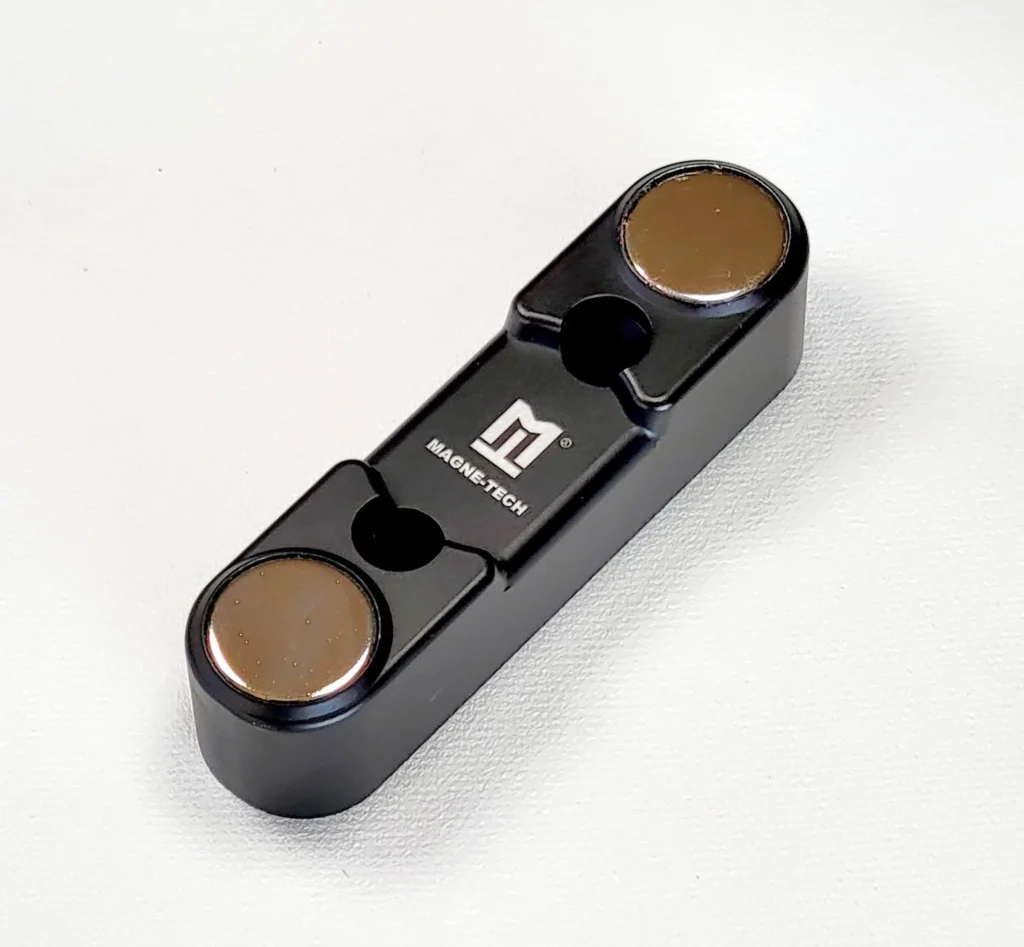 Magne-Tech
Heavy Duty Magnetic Wall Mount
Our heavy duty magnetic wall mount is great for attaching your rifle, ATV helmet, longboard, etc. to the wall. Put that rifle at a safe and convenient height with our magnetic wall mount.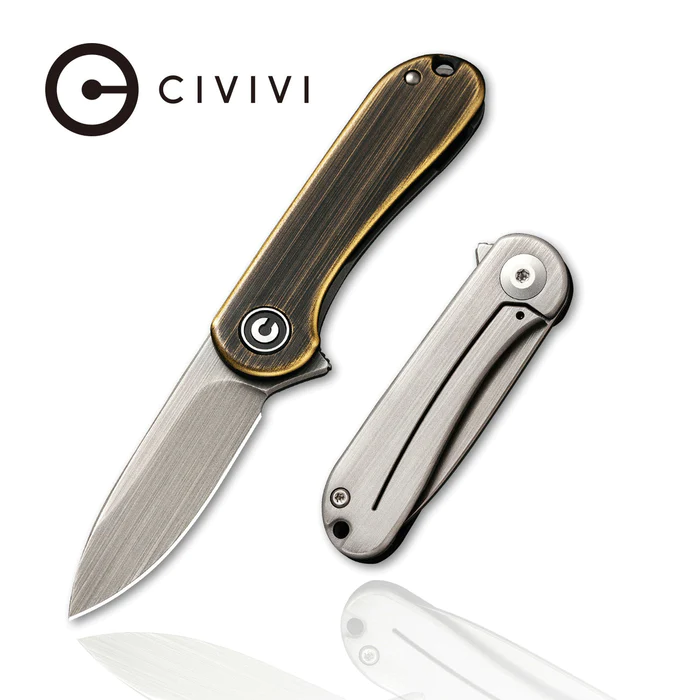 Civivi
Mini Elementum Flipper Knife Brass Handle